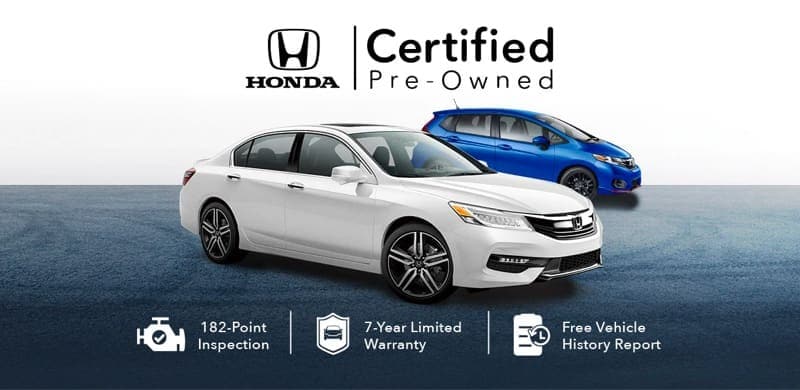 Certified Pre-Owned
Nothing compares to the quality of a Honda. No other program comes close.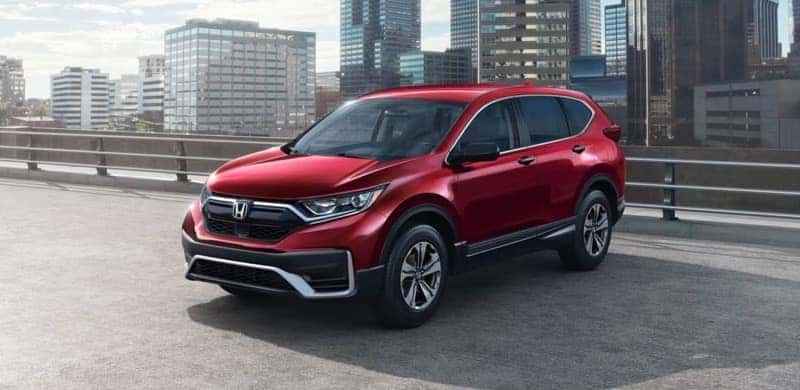 We Buy Cars
You don't have to buy a car to sell us your car.
Our Reviews
Peter Leahy and Brian Durkin made my lease turn in very simple. Stayed on budget and the numbers never changed, got everything done super quick and I drove out in my new car in under an hour. I was very impressed with their service and will be back for all my Honda needs in the future.
Excellent buying experience. Peter did a nice job of walking me through the new "pandemic" car buying process. As a repeat customer I think they made an extra effort to find a vehicle for me that I would be happy with. Having frequented other Honda dealerships in Westchester, I am extremely satisfied with both the sales and service at Mt. Kisco Honda.
Ceasar in sales is outstanding & has all the knowledge needed to help me learn my car. His expertise in connecting my cell phone to the port and related software was awesome. All the staff at Mt Kisco Honda are top shelf.
Pete Leahy!!!!!!! Best ever experience buying a car.... I just want to hang out with him all the time I want to just call him and ask him like what should I wear today....what should I have for lunch... because he's just that kind of guy he just seems to really really have his finger on the pulse of things these days... but no I won't do that I'm sure he's very busy but I will definitely be coming back by a Honda from him. Nick Gonzalez
Excellent service. Joe from sales and Chris from financing at Mt Kisco Honda made the car buying process very easy. They answered all my questions and were very patient. I'm glad I came here. Highly recommend.
Mt. Kisco Honda was such a friendly and professional experience. They treat you like family. Peter Lehy and Brian Durkin took care of all the insurance, paperwork, title, DMV, everything. All with a smile and expertise. Great experience.
Peter Leahy was most instrumental in helping my wife and I find our next car, a civic hatchback. He went beyond the expected, and we know that he did it to help us, not for any personal gain. I highly recommend him to anyone looking to purchase a car in these exceptional times. He is a gem in the Mt Kisco Honda family! Thank you, Stephanie and Jules Lippman
Honda is a completely professional and customer friendly experience. We have gotten Honda's before from them in the past and will make sure to continue to do so
Just bought a new Honda Insight today! Peter Leahy in sales was super awesome. He was courteous, never pushy, and let us drive 4 test cars before settling on the Insight. Nick, the manager was also great. Offered a very competitive price and made everything fall in place smoothly. Finally, Brian was super helpful with the financing and paperwork. Overall, best car buying experience. Great staff and service! Highly recommend Mt. Kisco Honda.
Called in later on Thursday to find out about inventory and they were quick and responsive went in and Peter greeted us at the door and helped us so much we appreciate your help in helping us get our new car every step of the way. Nick was a great help as well and we appreciated the wonderful service everyone at the dealership provided and they were wonderful with our kids ☺️Def recommend
New lease on 22 Pilot was as easy as could be with help from Peter & Chris. Appreciate all the help!
Excellent experience. Peter, my sales consultant, was extremely helpful and was instrumental in getting the deal done. Easiest and best vehicle purchase experience I have ever had. Thanks again
Pete and the team at Mt Kisco Honda were an absolute pleasure to do business with. The buying experience was stress free and they even accommodated an earlier than expected delivery of my vehicle. I highly recommend this dealership to anyone looking for a new Honda or a quality used car or truck.
In a world where you can now purchase a car in so many ways without even going into a dealership, I'd say it's so much better and more worth your time to go in person to Mt Kisco Honda when you have people like Peter and Chris there on your team helping you. They not only get you a great vehicle (we bought a CR-V), but they deliver peace of mind, which is priceless. Thank you, Peter & Chris.
Amazing customer service at Mt. Kisco Honda! Brian G. and Brian D. went above and beyond for us. We experienced professional, helpful, patient, friendly, and caring service. We are return customers and plan to go back again when we need another car.
Best costumer service I've had at a honda dealer by far, my sales guy Brian and his managers went over and beyond and left happy along with a new type R. Couldn't of ask for better service.
My experience at this dealership was unlike any other experience!! They are excellent and caring!
Mt. Kisco Honda was amazing with me! I ran into a personal problem and they went above and beyond to help me get the deal I wanted and complete the sale!! I have been to other Honda dealerships and have NEVER received the care and compassion they showed me!!! If you are looking for a Honda dealership go to Mt. Kisco!!!
After losing a perfectly reliable and paid for Civic due to getting rear-ended and totaled, I was on the hunt for a newer Civic; after barely missing out on one at another dealer, on a perturbed drive home, my wife and I checked out Mt. Kisco Honda where I had seen another potential buy. After a productive meeting with Peter Leahy, a test drive, review of charges, and what would be needed, we were back within a week to purchase the car. A pleasant and most importantly, non-pressured meeting with the business manager, in which my overpay was handled quickly and efficiently, and voila, welcome newer Civic. I mean, this was as easy as it gets folks. Thanks Mt Kisco Honda!
Nothing but Excellence at this dealership! I was currently driving a leased Honda Accord in which I loved but the lease was coming up and had to start looking for my next new lease. I was torn between getting another Accord or CRV. My husband called and set up an appointment with Peter Leahy. We went and was very impressed with his professional, courtesy, friendly and non pushy demeaner. He gave us many options and explained that due to the pandemic cars were limited. With this said I made my decision and broke my lease early and am now driving a CRV in which I'm really enjoying and happy to have made the switch to an SUV. I want to give a big SHOUT OUT to Peter (sales), Nick(manager), and Chris (finance). Thank You to the Best Experience Ever!!
Last week I saw a car I liked and yesterday we brought it home. I have only great things to say about Mt Kisco Honda! Peter Leahy was truly great - professional, direct, very nice and pleasure to speak with not only about the car he was selling us but also about life. He was quick in his actions, dealt with the insurance company, arranged all necessary procedures and kept us informed. He even Facetime us to show us the car before we went there for the first time so it would not be wasted time. We really liked Peter, that is the way to do business. Really professional and cool. The finance department was also easy and Chris explained everything clearly and didn't try to add anything on our contract that we did not want. No persuading and pushing like elsewhere. Just a quick process of buying a pre-owned car, which both of them made super easy. I was thrilled with our experience and would recommend Peter to my friends without any hesitation. Thank you Mt. Kisco Honda for making buying the car such an easy process.
Thanks to Peter, we had a great experience purchasing a car. Thanks for making this possible. You took the stress out of buying a car.
Excellent service!! Pete Lahey was so informative and helped me buy the perfect car! Next time my family needs a car, we will definitely shop at Mt Kisco Honda. Thank you!
Peter L made the leasing process so easy and I was out of the dealership with a new car in under an hour! Chris in the financial office broke down all of the pricing and made it very easy to digest. Great team that made the whole process stress free. The service department staff are friendly and the waiting area is clean. Highly recommend Mount Kisco Honda.
I had a great experience at Mt. Kisco Honda. Peter Lahey was extremely helpful throughout the whole process. This was my first time buying a car and it couldn't have been easier with Peter's help. Nick and Brian were also very helpful and made the finance process clear and simple. 10/10 would recommend.

From Our Lot To Your Driveway
We make the dream of owning a new Honda come true with an award-winning lineup of new and used cars, auto-financing that's easy to wrap your head around, and an expert team of auto repair specialists dedicated to using only Honda parts.
Find a Vast Selection of New 2020-2021 Honda & Used Cars for Sale in Bedford Hills, NY
Among the many things drivers notice and appreciate about our Honda lineup, is its diversity. That said, there are a few resounding favorites, such as the Honda Accord, Civic, CR-V, Odyssey, HR-V and Pilot. To see what all of the fuss is about, simply drop by Mt. Kisco Honda and take a spin.
Of course, at Mt. Kisco Honda, you're not obligated to commit to new-car prices. We have carefully handpicked a truly reliable, like-new collection of used cars – made by Honda as well as other best-selling brands – for people from as close as Bedford Hills and as far as White Plains, Tarrytown and Greenwich, CT to enjoy.
Get Directions To Mt. Kisco Honda