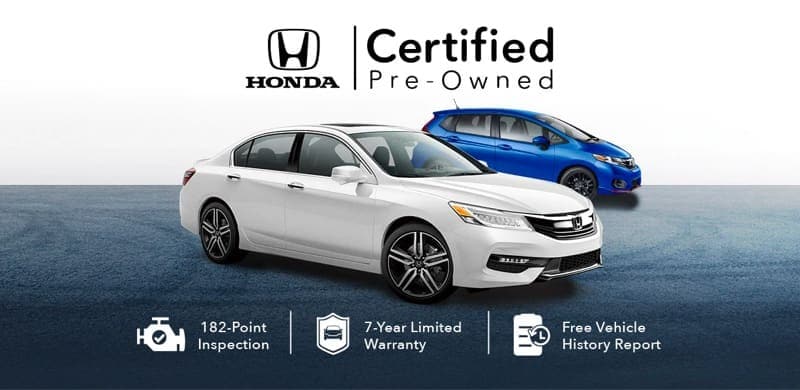 Certified Pre-Owned
Nothing compares to the quality of a Honda. No other program comes close.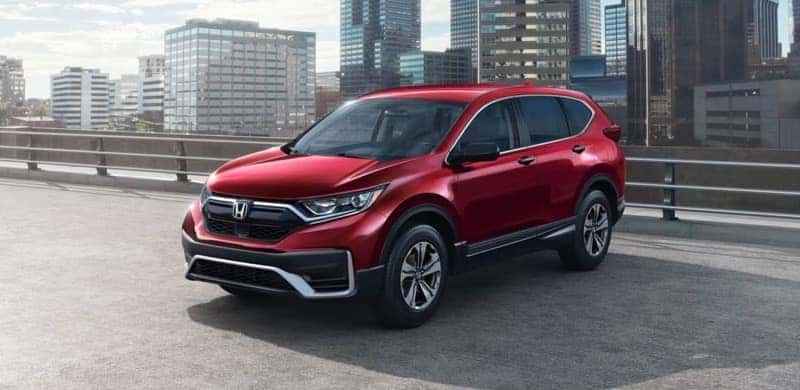 We Buy Cars
You don't have to buy a car to sell us your car.
Our Reviews
I had a pleasant experience with Mt. Kisco Honda, specifically my salesman Peter. The whole buying experience was friendly and no pressure at all which is something I can't say about a lot of dealerships. Peter made buying my first car as smooth as possible. He also went above and beyond to solve my problems/concerns.
Nick K. in the Parts Department helped me out tremendously with a backordered part I needed. He was very helpful throughout the entire process. Thanks again, Nick.
Willie from Honda of Mt Kisco was amazing. Not only was he completely transparent on pricing for every vehicle we were looking at, he walked me and my fiancee through every aspect of the CR-V we bought. As first-time Honda buyers we weren't disappointed and will be back again to buy another vehicle.
I just leased a 2023 HRV via Peter Leahy, salesman. The transaction was professionally handled, efficient, and the communication was prompt and proactive. I would not hesitate using Peter Leahy again.
My experience at Mt. Kisco Honda was excellent. Peter Leahy chose a Honda Civic for me that was absolutely perfect for my driving needs. He explained all of the features so I could drive away confident that I knew all about the fabulous Honda Civic. Peter made my car buying experience a simple and enjoyable time and I would highly recommend him to any future customer.
I love my 2023 Honda HR-V EX-L, and once again, Mt Kisco Honda was the dealer that made it happen quickly and at the best price. Peter and Chris were professional and extremely responsive. Regular guys - very knowledgeable and not pushy. Great experience all around.
Brian was 100% patient with me and my ever changing schedule. This was our second lease experience with him. He followed up casually over the past year which I totally appreciated, and when it came time for us to get a new car he was super helpful. He made the experience simple and I'll definitely return back in three years time when our lease is up! And his manager Chris was awesome too! I will totally recommend them to my friends and family.
Grateful to Chris and Peter for their immense help in putting me in the driver's seat of my new Honda. Their courteous and professional assistance made it a pleasurable experience for me. Thanks, guys. Another satisfied customer!
Mt Kisco Honda is great! Peter Leahy is the best salesman ever! He delivered me a beautiful brand new car! The supply chain issue didn't deter Peter from working tirelessly around the clock to find me a perfect car! You guys rock!
I just bought a Honda CRV Hybrid from Peter at Honda in Mt Kisco. I love the car, but I also have to say that working with Peter was a great experience. I have purchased several cars over the years and they have not been pleasant experiences. I am so grateful that I had Peter to help me through the process as well as keeping me informed of delivery dates. I think this may be my forever car, but if I need another vehicle, I will definitely go directly to Peter. His team is also great and very helpful. Thanks guys!
Just picked up a new Ridgeline from Honda Pete. This guy was amazing. Went over entire car even my cell phone showed me every switch and even called when I left dealer to make sure I got home ok. Go see him you will not be disappointed. The dealership was awesome. The finance manager went through every form to be sure I knew what I was signing and made it a nice transaction. Really great people. Go see them. Honda Pete thanks ! 👍
Thanks to Peter I now own a 2022 Ridgeline. I needed the Sport in White but there were none available in the region but one. Even though it wasn't at Mt Kisco, Peter still told me where it was located. He also checked in to make sure the process was going smooth and even checked in to see if I got it. Thanks Peter! I wish we could've done business together but if I'm ever in the market for a new Honda you'll be the first person I call.
It was a pleasure work with Peter Leahy at Mount Kisco Honda. He was very professional and courteous. Peter had my best interest at hand. Peter thank you and I look forward working with you again in the future.
Peter and Chris were friendly, knowledgeable and very helpful. They made the stressful experience of buying a car seem easy. And I'm very happy with my car.
My family and I had a great experience working with Peter and his team at Mt. Kisco Honda. They were were friendly, respectful and most importantly honest and true to their word. Peter was very patient and took his time to work with us to best suit our needs. My husband and I did not feel pressured at all. The pilot we wanted was not available but Peter kept us updated and reached out when the vehicle became available. It was our first time there and we will definitely continue to do business with them. Even my two daughters love Peter. We came from Queens so he give us all the fun stuff to do with the kids while we were out there and the kids enjoyed it. Thank you Peter and team!!
Thank you Toni in service for taking great care of me and my Type R! I wouldn't bring my cars to any other Honda service department. If you need assistance buying a new or pre owned Honda, reach out to Joe Marranzino! He is very knowledgeable on the brand and will make sure you walk out with the perfect car.
Mike Gallagher the GM and Nick Gizzo Sales Manager are the best in the business, have referred them numerous friends and family!
Great experience with Peter and Chris this is my second lease with Mount Kisco Honda and it's always a smooth transition. No hustle no stress just great service and very knowledgeable I highly recommend them. Raquel
Buying my new Honda Passport Trailsport was the the best experience I have ever had at a car dealership! Peter Leahy was a pleasure to deal with during the whole experience. He was meticulous and very thorough. Especially the day I pick my car, he went through each detail and feature my car had to offer! I also need have a shout out for Chris Corbett in management,, so friendly and helpful.
It's been 17 years since I shopped for a new car. Peter and Chris made the experience informative and stress-free. Peter walked me through the vehicle and feature selections. He helped me streamline a variety of options. The price & financing were exactly as he described. Chris walked me through the snag-free final paperwork I really appreciate the professional and friendly help I received
Great service and turnaround at My Kisco Honda
Peter and Chris were incredibly knowledgeable and made the entire process of getting my new car so fast and easy. I was confident that I was in good hands and love my new car!
I leased a 2022 Honda Pilot over the weekend. My experience with Cesar, my sales rep, was great. Cesar is thorough, friendly, and knowledgeable. Chris, who handled the financials, was also extremely helpful and nice. I also want to add that the manager, Mike, was a pleasure to talk, post-sale. I would return to this dealership for a future lease/purchase.
Pete and Chris made the process of leasing a new car and trading the old one seamless and easy, and much less time consuming than I was used to.
So I just purchased a beautiful 2022 Civic Sport. Pete Leahy couldn't have been a more perfect person to put me in the car that I wanted. And Chris did an outstanding job with the coverage I needed for this beauty. My future cars will be purchased at Mt. Kisco Honda. Hal and his team are top notch!!!!

From Our Lot To Your Driveway
We make the dream of owning a new Honda come true with an award-winning lineup of new and used cars, auto-financing that's easy to wrap your head around, and an expert team of auto repair specialists dedicated to using only Honda parts.
Find a Vast Selection of New 2020-2021 Honda & Used Cars for Sale in Bedford Hills, NY
Among the many things drivers notice and appreciate about our Honda lineup, is its diversity. That said, there are a few resounding favorites, such as the Honda Accord, Civic, CR-V, Odyssey, HR-V and Pilot. To see what all of the fuss is about, simply drop by Mt. Kisco Honda and take a spin.
Of course, at Mt. Kisco Honda, you're not obligated to commit to new-car prices. We have carefully handpicked a truly reliable, like-new collection of used cars – made by Honda as well as other best-selling brands – for people from as close as Bedford Hills and as far as White Plains, Tarrytown and Greenwich, CT to enjoy.
Get Directions To Mt. Kisco Honda